Book Series
---
Editor-in-Chief: Guofang Wan, Loyola University, Chicago
Advisory Board Members:
Kit-Tai Hau, The Chinese University of Hong Kong
John Hawkins, UCLA
Ruth Hayhoe, University of Toronto
Alan Schoenfeld, UC-Berkley
Jianping Shen, Western Michigan University
Catherine Snow, Harvard University
Kenneth Wong, Brown University
Focus of the Book Series::
The purpose of this book series is to promote excellence and equity for all, with research and educational implications from studies on Chinese and Asian American education or studies by Chinese and Chinese American scholars and practitioners. The book series is linked to (but not limited to) the annual theme of the Chinese American Educational Research and Development Association (CAERDA) annual International Conference with contributing authors serving as keynote speakers, invited panelists, and paper presenters.
As such, each book in the Series has a focused theme with multidisciplinary and interdisciplinary perspectives structured in an integrated framework. The book series shall provide current and insightful information for educational researchers, school administrators, policymakers, and practitioners to achieve excellence for Asian American education and general education for all. With the international scope of the authorship and issues addressed, the series is directed at an international audience. However, in the era of globalization, we expect a book series on international issues to have domestic appeal as well in the United States.
Publisher::
Information Age Publisher, Inc.
If interested, please complete the Book Proposal Form and send it to Dr. Guofang Wan at gwan1@luc.edu.
Books Published:

Model Minority Myth Revisited: An Interdisciplinary Approach to Demystifying Asian American Educational Experiences (2008)
Edited by Guofang Li, Michigan State University and Lihshing Wang, University of Cincinnati

Teaching and Learning Chinese: Issues and Perspectives (2010)
Edited by Jianguo Chen, University of Delaware, Chuang Wang, University of North Carolina at Charlotte, and Jinfa Cai, University of Delaware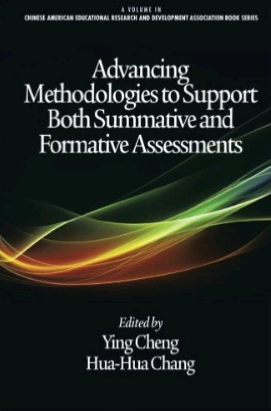 Advancing Methodologies to Support both Summative and Formative Assessments (2014)
Edited by Ying Cheng, University of Notre Dame, Hua-Hua Chang University of Illinois at Urbana- Champaign
Learner's Privilege and Responsibility
Edited by Wen Ma
Chinese Education from the perspectives of American Educators (2015)
Edited by Chuang Wang,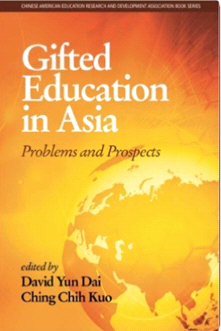 Gifted Education in Asia: Problems and Prospects (2015)
Edited by David Yun Dai, SUNY– Albany, Ching Chih Kuo, National Taiwan Normal University
Critical Issues in Early Childhood Teacher Education: Volume 1-US Perspective (2020)
Edited by Miranda Lin, Illinois State University, Ithel Jones, Florida State University
Critical Issues in Early Childhood Teacher Education: Volume 2-International Perspective (2020)
Edited by Ithel Jones, Florida State University, Miranda Lin, Illinois State University